Signature Real Estate Reviews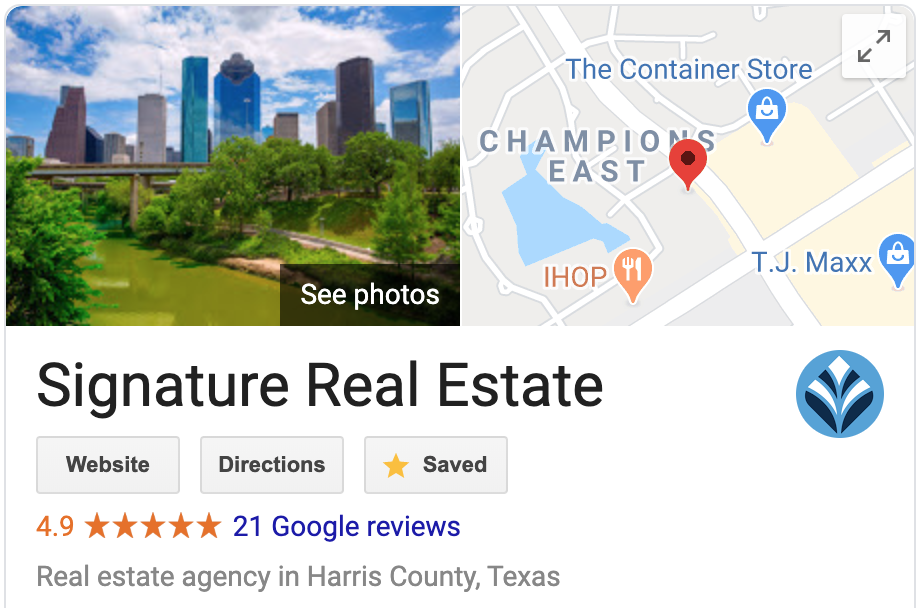 So I just happened to stumble across Signature Real Estate on Google. I read a few reviews, and gave them the first call. And through my whole 1st time buying process I never once thought about contacting another team. After the first day of meeting them I knew I was in the right hands and would be taken care of. Heather got me started and did a lot of behind the scenes work for me. But Erion was my go to, for everything. And I knew I could trust him. I can't say enough good things about these guys. I literally don't have one single bad thing to say. Erion has earned my business for life, no matter where I go.
So good luck on your process, God Bless you!
Kolbe Martin



Heather and Erion are very professional and very easy to work with. I cannot speak highly enough of the service this company offers compared to other agents. Heather was professional and friendly and always respond to phone calls and emails immediately. Both Heather and Erion stayed the course and went above and beyond what I expected. I can highly recommend them to anyone seeking a truly professional Realtor, and I will definitely use them again in the future.
Natalie Achuo



The Signature team did a great job in marketing our home for rent, managing the property while we lived in Philadelphia, and ultimately selling our home this Fall. Last summer, our home was leased within a few days, and Erion and Heather handled everything during the lease term which was a huge relief for us given we were 1500 miles away. Once we decided to sell this Fall, Erion negotiated masterfully for us, and we had a contract and great price within a week.
I highly recommend Signature Real Estate for all your real estate needs. They will work hard to ensure you have a superb client experience.
Josh Bryant



We are with Erion from past 10 years and words are not enough to express our gratitude. Very knowledgeable and a thorough professional. We trust his instincts. We closed a property with him just recently and the way he dealt with the crazy buyer's agent was commendable. Would recommend him over and over to our friends and family
Tazeen Khanzada



This was the best experience I have had with a real estate company. They were very considerate and understanding through the entire process, even when things got rough.
If you want to have someone on your side throughout the entire process, trust this company with your home buying experience. I would recommend them to anyone!!!
Jerry Mohammed



My husband and I have been working with Erion at Signature Real Estate since December of 2016. We have been very impressed with this company and highly recommend them. Erion and his team are easy to get ahold of, and if you happen to miss them, they respond quickly to messages. They are warm, friendly, and supportive - freely sharing information as well as answering questions thoroughly. We always feel like they have our backs whether it is business transactions or running our own rental business. They are truly a wealth of knowledge. And knowing that we wanted to use real estate as our retirement vehicle, they analyzed our financial life and created a detailed plan to achieve our goals. It adhered to our comfort level and risk tolerance.
Take all your real estate needs to them. You will be glad you did.
Rebecca Copeland



We were out-of-state owners of an investment property in Bastrop, TX looking to sell. I contacted Erion after seeing he was the listing agent for a similar property in our development. He proved to be an excellent partner in selling our property. He helped us sell for top dollar, in Q4 with rising interest rates, not an easy feat! We would most certainly work with him again should the opportunity present itself.
Nathan Gregory



Erion was very helpful throughout the home buying process since everyone can agree buying a home is a stressful process. Finding a real estate agent that is a professional, knowledgeable, honest, and responsive is a great benefit to have. Erion guided me through the entire process and was always responsive to any queries I had. He was a great source of support and guidance throughout the whole journey. I would highly recommend him
Grant Chang



I have been working with Erion for almost three years now and I've found that Erion has integrity, he is honest and very intelligent. I trust Erion's advice. I strongly recommend Signature Real Estate.
Jafeth Medina



My friend highly recommended Erion to me, and I would do the same as well to my friends and family! My first-time home buying went smoothly because of Erion's knowledge, responsiveness, and his experience with putting an offer and the negotiation process. Erion and his team (Heather!) truly went above-and-beyond what I was expecting, and I trusted their advice. They were thoughtful, and always communicated the next steps. Because Erion and Heather were with me every step of
the way, I was able to look, find, and close on a house in less than 6 weeks.
Angela Zhang



Erion helped us find exactly what we were looking for in a very short period of time. He is very knowledgeable person and provides a lot of information (which is exactly what you need when you are a first time buyer!)

His website is AWESOME!!! much easier to use than most of the brand names that are out there.
I would highly recommend Signature Real Estate to any of my friends and family.
Dennis Alzoubi



Erion created a clear path to financial freedom through smart real estate investments based on my personal goals and needs. It has been a pleasure working with him over the past few years!
Kara Smits



If I could leave 10 stars I would for Erion and Signature Real Estate. Signature Real Estate is way more than an real estate agent -- they are your guide through an otherwise challenging investment landscape. Whether you are looking for an investment property or just rock solid real estate advice, I would recommend Erion without the slightest hesitation. Erion is my investment guru and I can't recommend him enough. Look no further.


Adam Sherman



I am very pleased to share my real estate buying and selling experiences with Erion Shehaj and his staff at the Signature Real Estate. I met Erion through a friend of mine in late 2011. My primary residence was fully paid for so I was looking to buy another house as my primary residence and lease out the mortgage free house.

Erion did not ask me to sign any contracts and simply said, "If you like my services we will work together otherwise we go our separate ways." Well, that was the beginning of a mutually trusting relationship which is still going on to this date and one which I cherish very much. Since then he has helped me acquire several rentals. He is also able to manage the rental properties. He has sound judgement when it comes to selecting the right tenants.

He has also helped me quickly sell some of these rentals and get the best price the market had to offer. He is very well educated and has excellent analytical and communication skills. And he is very knowledgeable about the real estate market. I would highly recommend Erion and his staff to anyone who is looking to either purchase a primary residence or invest in real estate.
Sajid Mumtaz



The closing on our house went very smoothly and Erion and his associates did everything possible to accommodate us. His calm demeanor is a great asset when dealing with the stress of selling a house.
Donna Kittelberger



My husband and I worked with Erion on purchasing an investment property. I cannot stress enough what a GREAT experience it was working with Erion and his staff. He is not your typical real estate agent- with degrees in business and accounting, as well as his investment strategy ("The Blueprint"), he is a priceless asset if you are looking to get into real estate investing. With Erion, we were 100% comfortable making the plunge into the real estate investment world.
As well as being highly qualified, the level of expertise, professionalism and friendliness you get with Erion is unmatched. He is extremely knowledgeable and also honest and forthright. He was efficient and only showed us properties that were a realistic possibility (not too expensive and not below a certain standard), which was much appreciated. Additionally, his estimates of expenses, rental rates, taxes, etc have been bang-on. He really is at the top of his game and I would highly recommend working with his company if you get the opportunity!
Ryan and Katie Stewart



Erion transformed our home buying experience into what it should be: a celebration of our next step in life. Buying a home, for most people, is very stressful and can create bad feelings all around. This is particulary true if you're looking for a home in Sugar Land where the competition for the right house is intense. Erion gladly handled all the details which can create anxiety. He really understood what we were looking for in a home and was quick to steer us away from houses that were either overpriced or just not the right fit for us. More than once, he reminded us that he was not going to let us pay too much for a home. Great homes in Sugar Land might be on the market for 2 days, and Erion was always able to get us in on that day or the next morning. His Signature Houston website is always up to date and easy to navigate and customize. My wife and I walked away from the experience, and into our dream home, truly enjoying the whole process. Buying a home is one of the biggest decisions you'll ever make. You have the choice on whether that experience will be fun and exciting or a stressful disappointment.
Matthew Blair

Great service, fast and friendly!
Rexhe Kasumaj



Erion and Heather of Signature Real Estate made buying, managing and selling a home in Texas effortless. They are professional, courteous and responsive. I could not recommend a better realtor to use to help you buy, sell or assist in managing a home in Texas. I highly recommend them.
Suzi Chen