Erion Shehaj
Real Estate Broker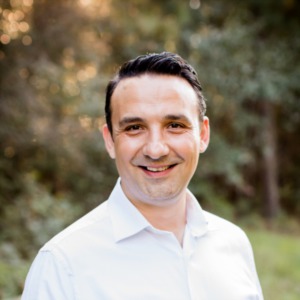 Welcome and please make yourself at home. Erion Shehaj is the managing real estate Broker and Owner at Signature Houston Real Estate Corp which he founded with his wife Nelia in 2006. Since then, he has helped his clients make smart decisions when buying, selling or investing in real estate and mentoring new agents to succeed in real estate with hard work and integrity. To date, Erion has sold over $300 million in real estate in his career. 
Experience
Erion has been a top producing real estate broker since 2006 helping clients navigate through the 2008 recession, the subsequent recovery as well as the boom of recent years.
Erion helps successful professionals achieve financial independence using the Blueprint Real Estate Investing Strategy. By combining the principles of robust financial planning with quality real estate investments, Erion can show you how to replace your salary with passive income and retire early so you can live life on your terms. 
Over his real estate career of 13-plus years, Erion has helped his investor clients purchase $90MM+ in real estate assets to build robust real estate portfolios and streams of passive income. In addition, he has been involved in successfully rolling out small multifamily new construction projects across Texas. 
Erion has written extensively about long-term real estate investing and business in several publications, including BiggerPockets (since 2013), Investing Architect, American Genius, Geek Estate, and more. 
Education
Erion graduated Magna Cum Laude with Bachelor's Degrees in Accounting and Finance from the Bauer College of Business (University of Houston) in 2004. 
Accreditations
Erion completed the prestigious Certified Commercial Investment Member education curriculum (CCIM 101­-104). 
In 2017, Erion successfully completed the coursework for the Certified Financial Planner Program at the Susan M. Glasscock School of Continuing Studies at Rice University.
When you work with Erion, you can expect solid advice, market expertise and uncompromising integrity and the goal is to build decade-old relationships.