7 MUST KNOW Things Before Purchasing a Home
Posted by Ellen Benner on Tuesday, January 30, 2018 at 1:04 PM
By Ellen Benner / January 30, 2018
Comment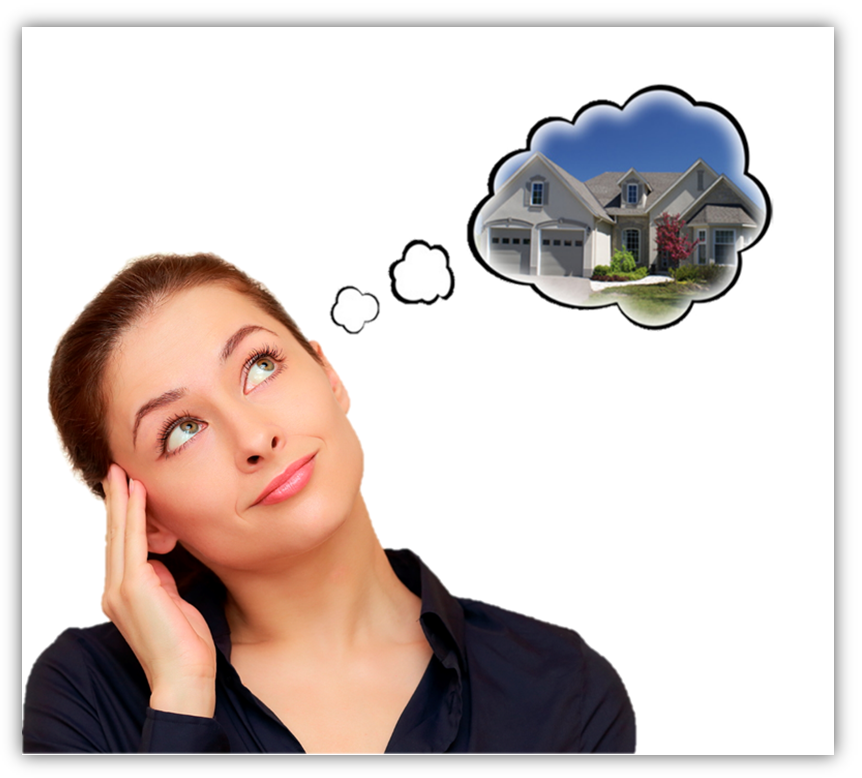 You have started to think about buying a home. Wonderful! Buying a home is a big investment. Before you jump into home ownership, make sure you are ready with these seven important things to know before buying a home.
1. Improve Your Credit Health
No one has perfect credit. Whether you have great credit or bad credit, we all have room for improvement. Having responsible credit habits will go a long way towards building your credit health.
Lenders like to see that you pay back your debts so it is extremely important to pay your bills on time, not just credit cards, but all your monthly bills such as cell phone bills, rent and utilities. Lenders also like to see that your credit utilization ratio is below 30 percent. Credit utilization ratio is the amount of outstanding balances on your credit cards divided by the sum of each card's limit. A low ratio suggests that you are using credit responsibly which in turn adds to your credit health.
Be careful to not open too many new credit accounts. A hard inquiry, or hard pull, takes place every time you apply for a loan, credit card or mortgage. It can lower your credit score by a few points. It may not seem so bad but when a lender sees multiple hard inquiries within a short timeframe you may be considered a high risk customer that is short on cash with a lot more debt coming.
While not opening new credit card accounts is important, it is significantly more important to keep your old credit card accounts open even if you no longer use them. Not only does it affect your overall age of your credit history but it could also increase your credit utilization ratio.
2. Figure out what you can afford.
Mortgage lenders calculate affordability based on your income, debt expenses, and the size of your down payment. Your lender will calculate how much of your monthly income goes towards your debt. This is called a debt-to-income ratio. There are two types of debt-to-income ratios that your lender will use to determine your maximum loan amount: Housing Ratio (or front-end ratio) and Total Debt Ratio (or back-end ratio.) Housing ratio is the percentage of your gross monthly income dedicated to paying your monthly mortgage-related expenses (principal, interest, taxes and insurance). This ratio should be under 28% The total debt ratio is the percentage of your gross monthly income that is used to pay all your monthly debt commitments. This would include car loans, credit cards, child support, etc, together with your mortgage expenses. This ratio should be 36% or less.
Your home will never be a blessing no matter how big the back yard is or if your kitchen is fit for a gourmet chef, if you can't pay your mortgage each month or afford routine maintenance on your home. Talk to a reputable lender that can help you figure out what you can afford in a home.
3. Save for your down payment. Build a healthy savings account.
Lenders prefer 20% down payments but there are government-backed programs that require less down payments. The amount required for your down payment depends on your loan type. Typically you will need to save 3 to 20 percent of the purchase price of the home. With a larger down payment upfront, your loan amount will be less and you will be able to afford to buy a higher-priced house. If your down payment is 20% or more of the property value, you will not need to pay mortgage insurance thereby lowering your mortgage-related expenses.
4. HIRE the Right Real Estate Agent
Your home search most likely started online. You can do a lot of research on your own, but you need the help of an expert when it comes to actually selecting the house you will call "Home." A buyer's agent will help you navigate the home buying process. In most cases, the seller pays your real estate agent's fees, so using a buyer's agent is FREE to you.
Note how an agent responds to your inquiries. If the agent answers your initial request for information promptly and thoroughly, most likely that agent will provide that same type of service throughout the entire buying process. Look for a professional agent that is not scared to negotiate and is more concerned with getting you a great deal not just sealing any deal. This agent will fight for your best interests. Working with a rock-star agent is the best advantage you can give yourself when searching for a home!
5. Take Advantage of a Buyer's Representation Agreement
You have found the agent perfect for you! Your agent will ask you to sign a buyer's representation agreement. This is a legal document that formalizes your working relationship with your agent. By entering into this agreement, you can expect to treated like a client instead of a customer. Clients receive superior services. In most cases, seller's have agreed to pay a buyer's agent's commission which means your agent's services are free to you.
A buyer's representation agreement helps you to understand exactly what to expect and not expect from your agent and what they expect from you which centers on your loyalty to your agent. Most representation agreements specify a specific time period that your agent will represent you. They can be terminated early if both parties consent. Most buyer's agents are willing to end the agreement early if the working relationship is not going well.
When you enter into a buyer's representation agreement with your agent then you create a team dedicated to helping you have the best home-buying experience.
6. Get Pre-qualified or Pre-approved for a mortgage.
Home buying doesn't begin with home searching. It begins with a mortgage pre-qualification. If you are serious about buying a home, get pre-qualified BEFORE you begin shopping. If you don't, you will have a hard time getting home sellers to take you seriously. Pre-qualification determines the maximum amount you are eligible to borrow. To get pre-qualified you must provide your entire credit history to a lender. Once you are pre-qualified, the lender will send you a pre-qualification letter which you will give to your real estate agent. This is not a guarantee of loan. It is to indicate that you as a buyer are not just looking on impulse. You have at least approached a mortgage lender about financing.
Pre-approval is similar to pre-qualification except your debt, income and credit are all verified. Becoming preapproved means you are actually approved for a loan, up to a specific amount and under certain terms and conditions. You can begin your home search knowing exactly how much home you can afford.
7. Buy your Dream home
Finally, you have saved enough for your down payment, been pre-approved and found the perfect real estate agent, now you can start looking for your "dream home" but the hunt will stall rapidly if your don't know what your dream looks like. Before you visit another home, prepare a list of features that are a must for your home and another list of feature you would like to have but could live without. Think about how your must-haves will affect you and your family in coming years. By identifying your priorities will help you and your agent to narrow down your search to find your perfect home.
So there you have it...with this knowledge in your back pocket you can be well on your way to finding AND buying your home!