Best Ice Cream in Houston: A Guide to Our Favorite Ice Cream Shops
Posted by Erion Shehaj on Thursday, February 4, 2021 at 7:23 PM
By Erion Shehaj / February 4, 2021
Comment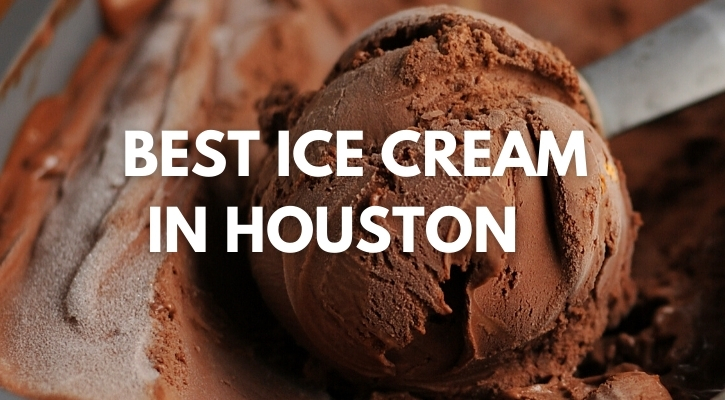 One of my favorite things about living in Houston is our "ice cream weather" year round and several "must visit" ice cream shops across town.That's why I put together this guide to the Best Ice Cream in Houston organized by area so no matter where you are, you can enjoy a scoop (or two) of creamy delicious goodness.
Fat Cat Creamery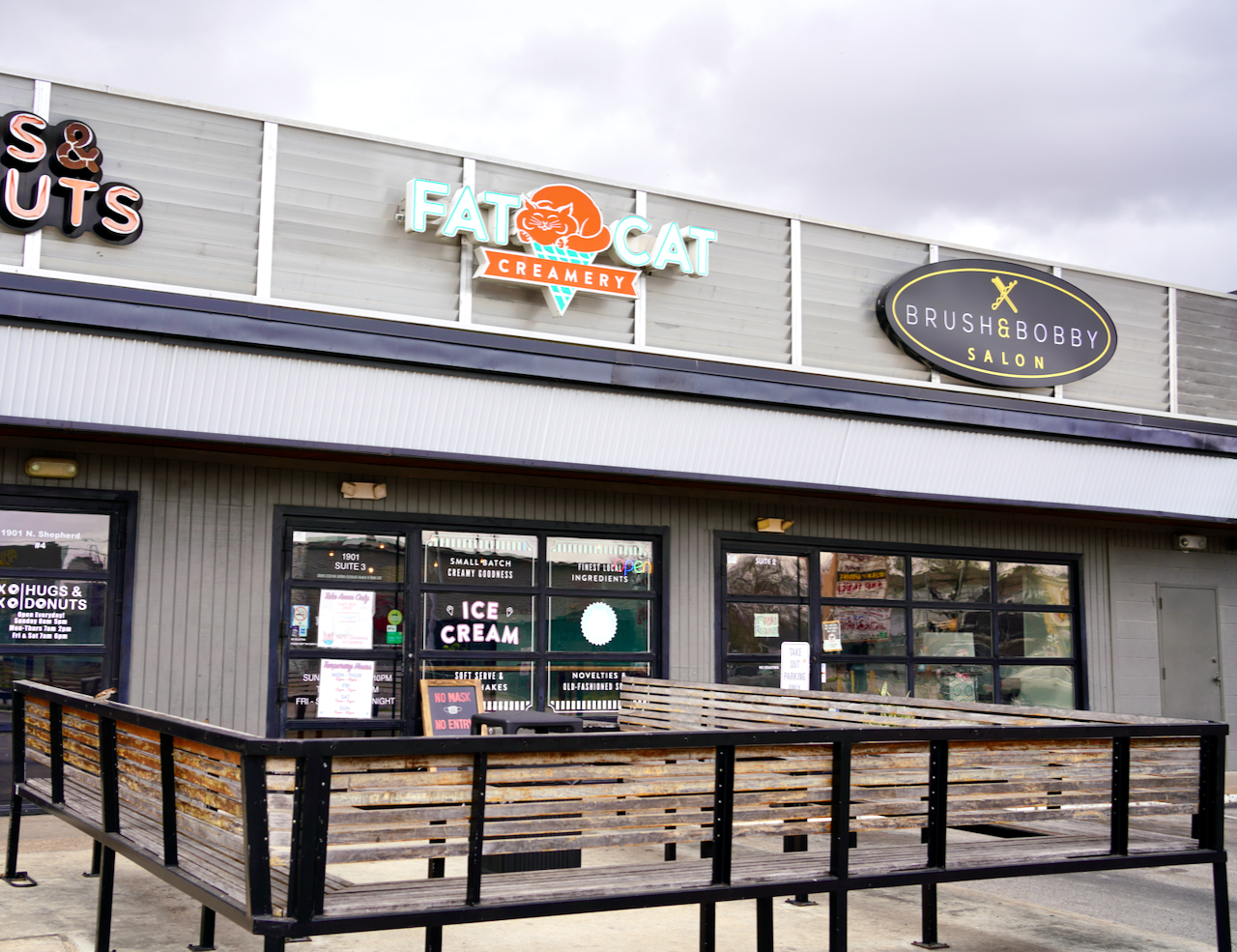 Best Ice Cream in The Heights
If you are ever in The Heights, you HAVE to try Fat Cat Creamery. This cozy shop is one of the originators of the small batch, artisan ice cream movement in the Houston area. They source their ingredients from small local farmers like Mill-King Creamery , Ole Dad Farms and The Barry Farm. They offer 5 cornerstone, year round flavors as well as seasonal flavors including dairy-free, vegan and "boozy".
Location: 1901 N Shepherd Dr, Houston, TX 77008
Instagram: @fatcatcreamery
Facebook: @fatcatcreameryheights
Website: fatcatcreamery.com
Luliet Creamery and Bake Shop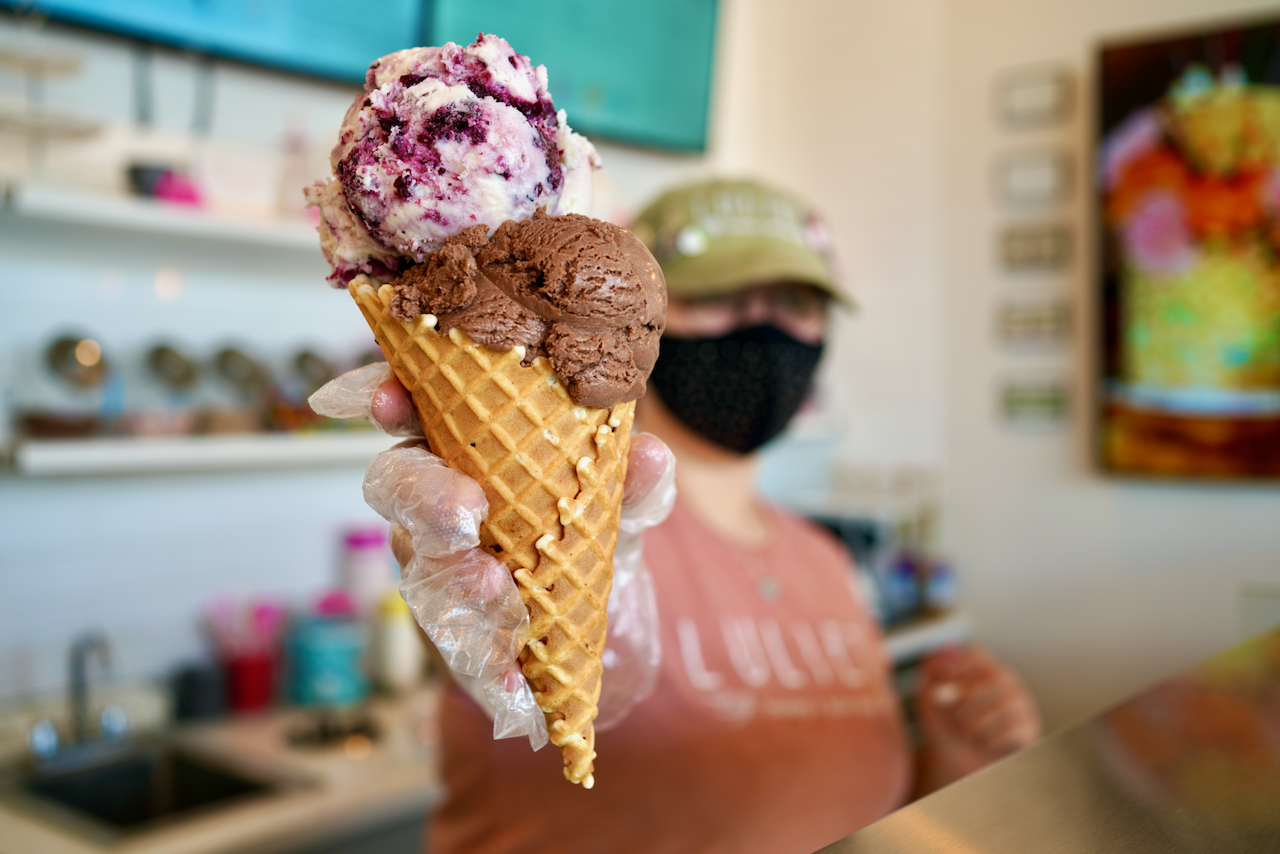 Best Ice Cream in Spring and The Woodlands
On the north side of town, Luliet Creamery's artisan ice cream is homemade from scratch in small batches with milk and cream delivered fresh every week from Hill Country Farms. Luliet ice cream stands for bold flavors from the best real ingredients and that's what makes it especially creamy and delicious. The founder Nelia attended a special ice cream course at Penn State University where she learned how to make the highest quality ice cream. They offer 12 artisan flavors and the most popular flavors are: Earl Grey Blackberry, Honey Lavender, Raspberry Cheesecake, Chocolate Oreo and Butter Pecan.
Location: 3625 FM-2920, Spring Texas
Instagram: @lulietbakery
Facebook: @lulietbakery
Website: lulietbakery.com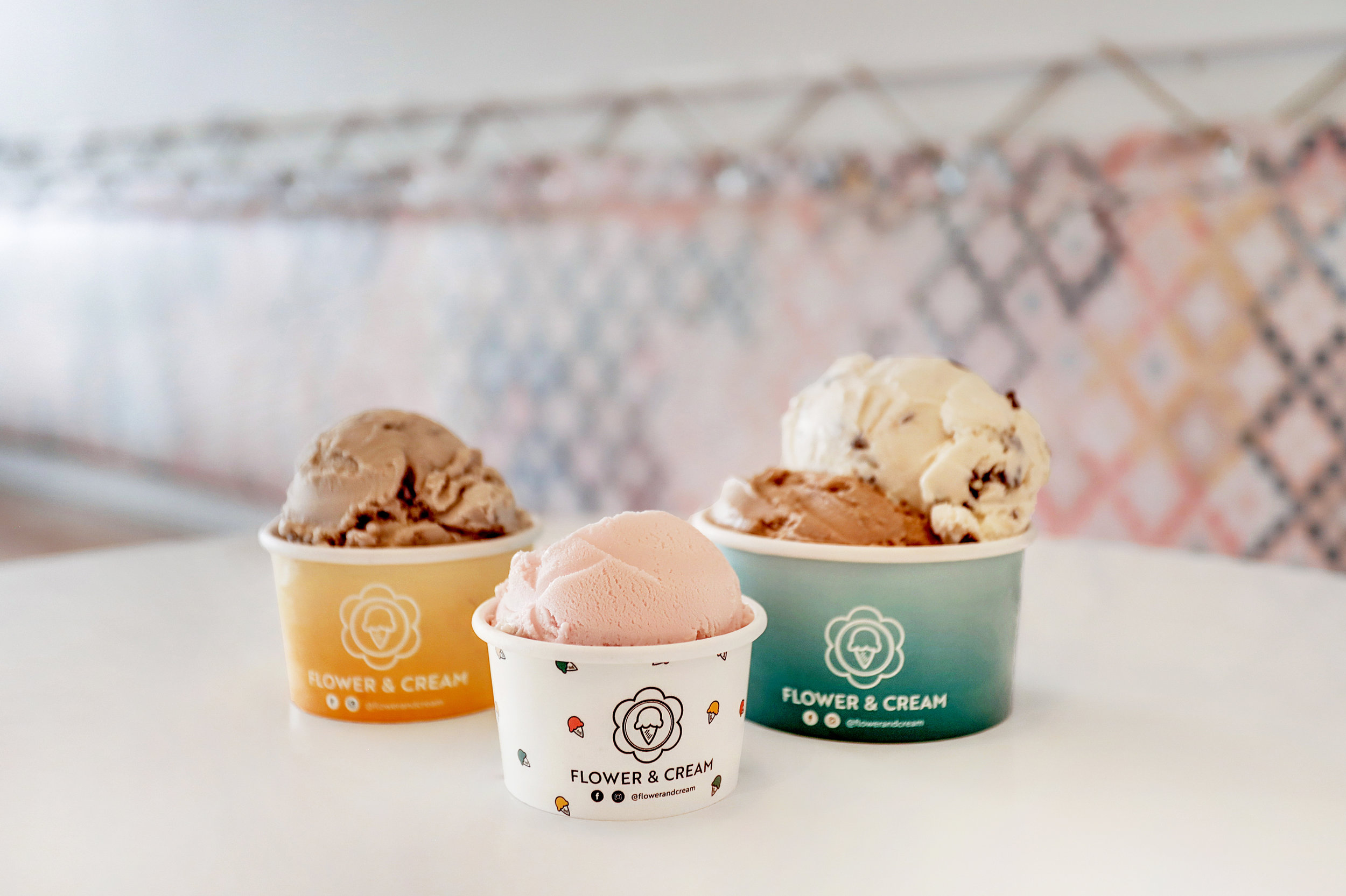 Best Ice Cream in West University
In the West University area, just down the street from Rice University, Flower and Cream serves up artisan ice cream and you don't want to miss it. They offer 18 artisan flavors including vegan, dairy-free and gluten free. Some of my personal favorites are: Honey Roasted Strawberry, Nutella Banana and Unicorn Tracks. Try it and thank me later!
Location: 2617 W Holcombe, Houston TX 77030
Instagram: @flowerandcream
Facebook: @flowerandcream
Website: flowerandcream.com
Jeni's Ice Cream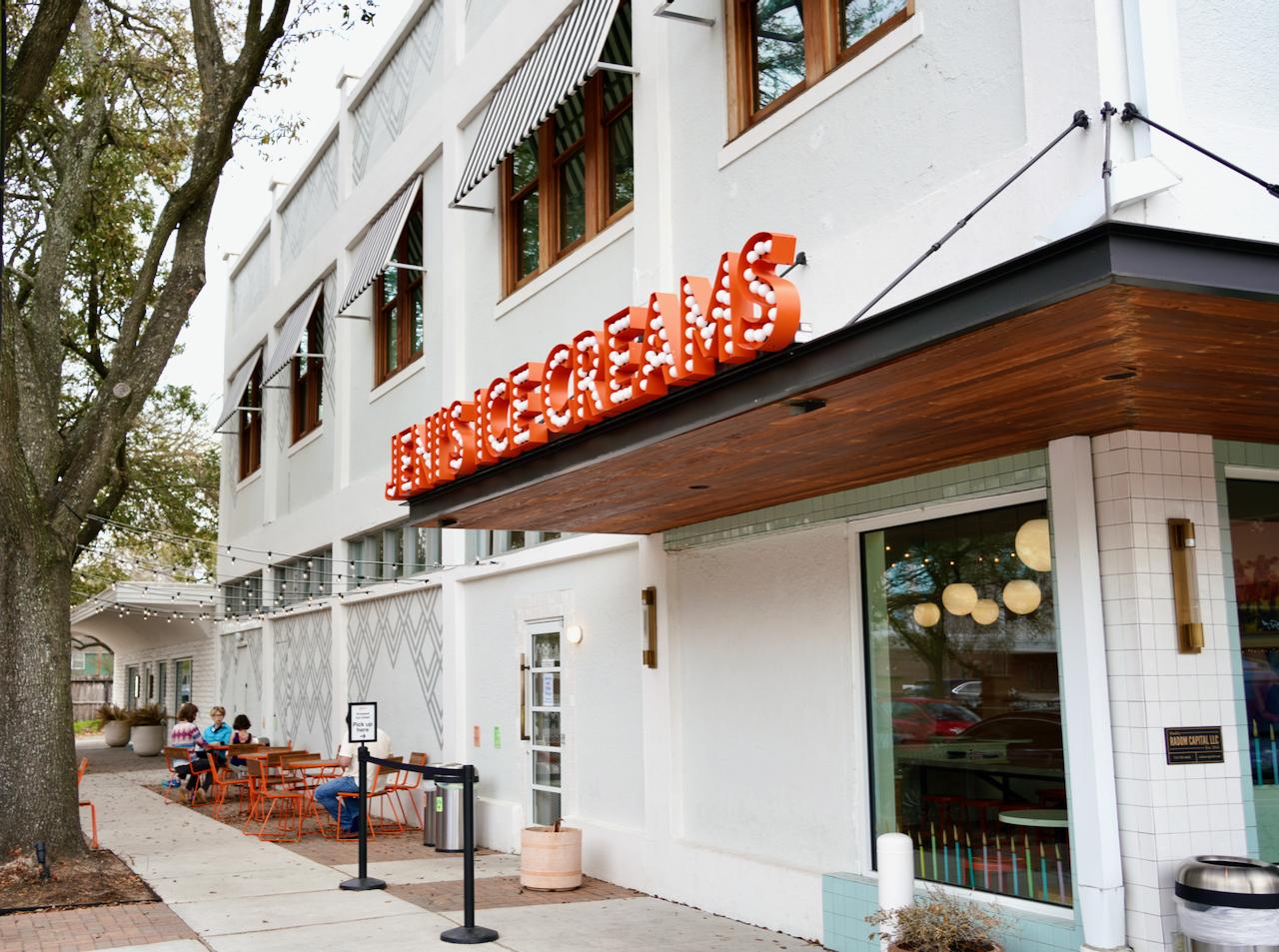 Best Ice Cream in The Heights Pt 2
The Heights has way too many cool ice cream shops to pick just one, so I just had to add one more. Founded by Jeni Britton Bauer in 2002 in the Midwest, Jeni's Ice Cream now has locations in several states. Last year, they opened their first location in The Heights off 19th Street. Some of my favorite flavors at Jeni's are Goat Cheese with Red Cherries, The Milkiest Chocolate, Strawberry Buttermilk and Brambleberry Crisp.
Location: 375 W 19th St, Houston, TX 77008
Instagram: @jenisicecreams
Facebook: @jenisicecreams
Website: jenis.com
Connie's Frozen Custard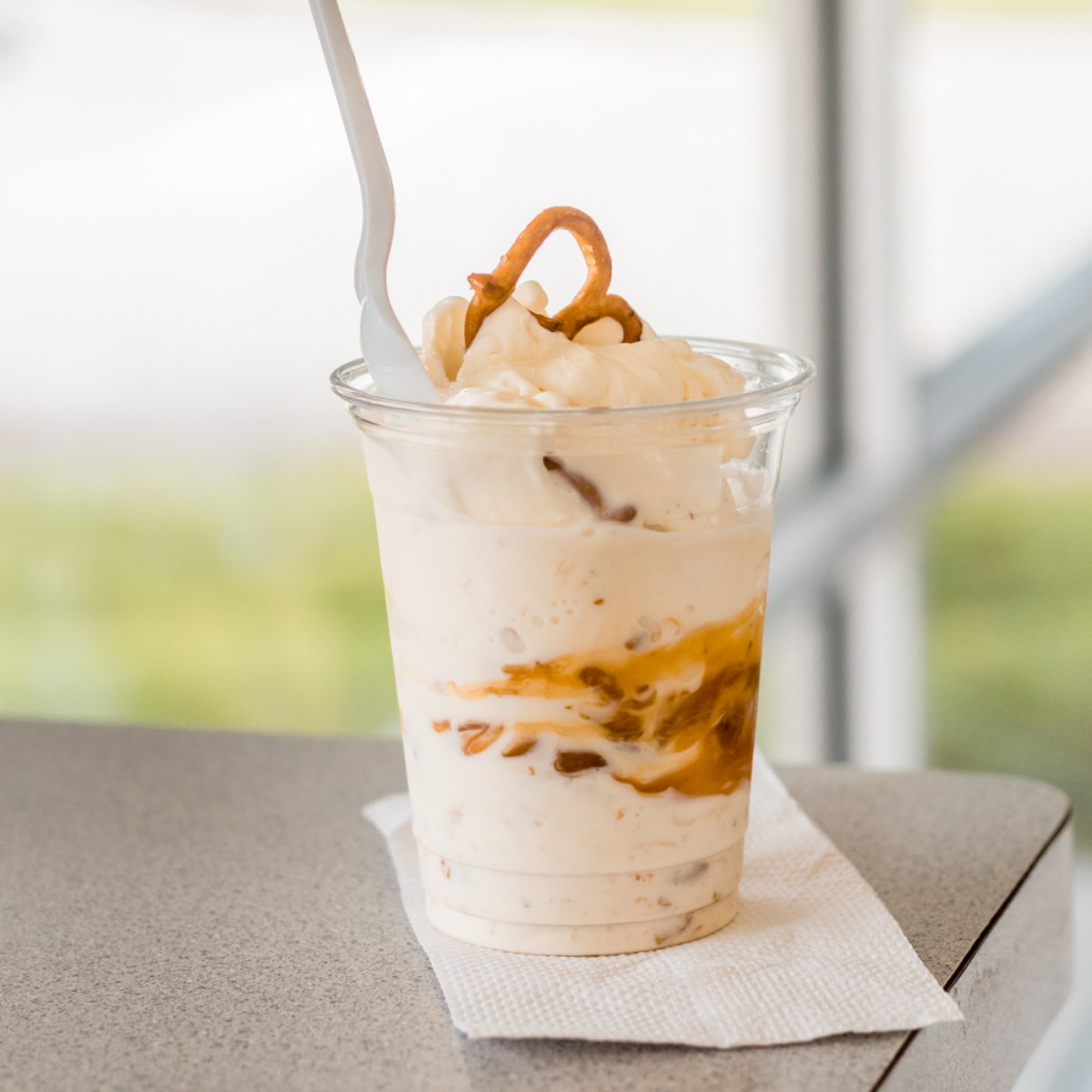 Best Ice Cream in Cypress Texas
In the Cypress area, as you drive down Jones Rd, a huge signed shaped like an ice cream cone catches your eye. Then you notice the line of cars wrapping around Connie's Frozen Custard bright yellow building picking up in the drive through. Although custard isn't technically "ice cream", it's super creamy and delicious. Connie's is a must visit ice cream shop in the Cypress area. They're known for their concretes, sundaes and shakes. My favorite is the Texas Tornado - a wonderful concoction of vanilla custard blended with fresh strawberries and chocolate chips. Give Connie's a try - you'll be glad you did!
Location: 2545 Jones Rd, Houston, TX 77070
Instagram: @conniesfrozencustard
Facebook: @conniesfrozencustard
Website: conniesfrozencustard.com

Cloud 10 Creamery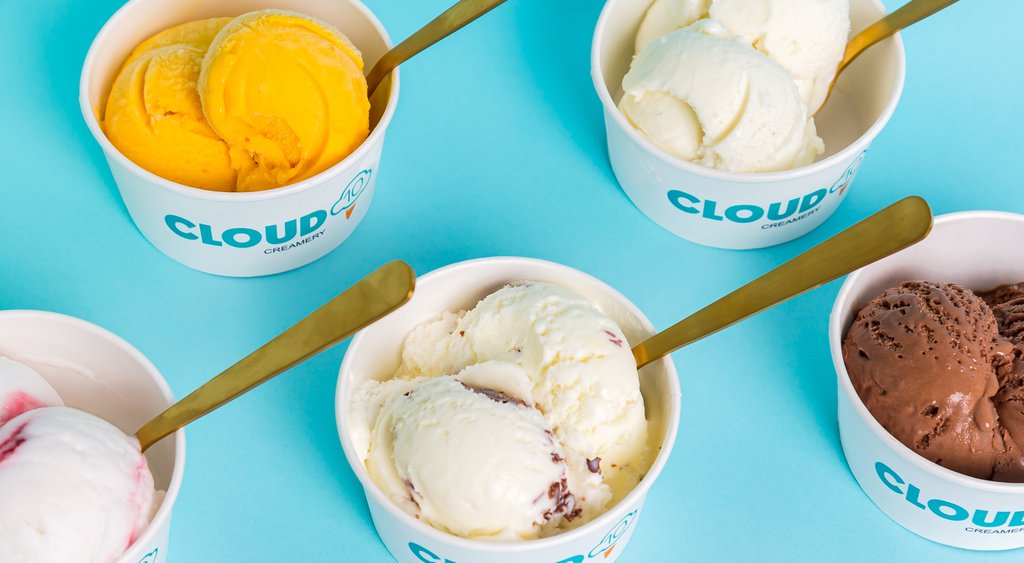 Best Ice Cream in Upper Kirby
If you happen to be in Upper Kirby, looking for a sweet treat swing by Cloud 10 Creamery. They have a great mix of classic and uncoventional flavors like Matcha with White Chocolate, Basil with Passion Fruit, Toasted Rice and Marzipan.
Location: 3502 S Shepherd Dr, Houston, TX 77098
Instagram: @cloud10creamery
Facebook: @cloud10creamery
Website: cloud10creamery.com
milk+sugar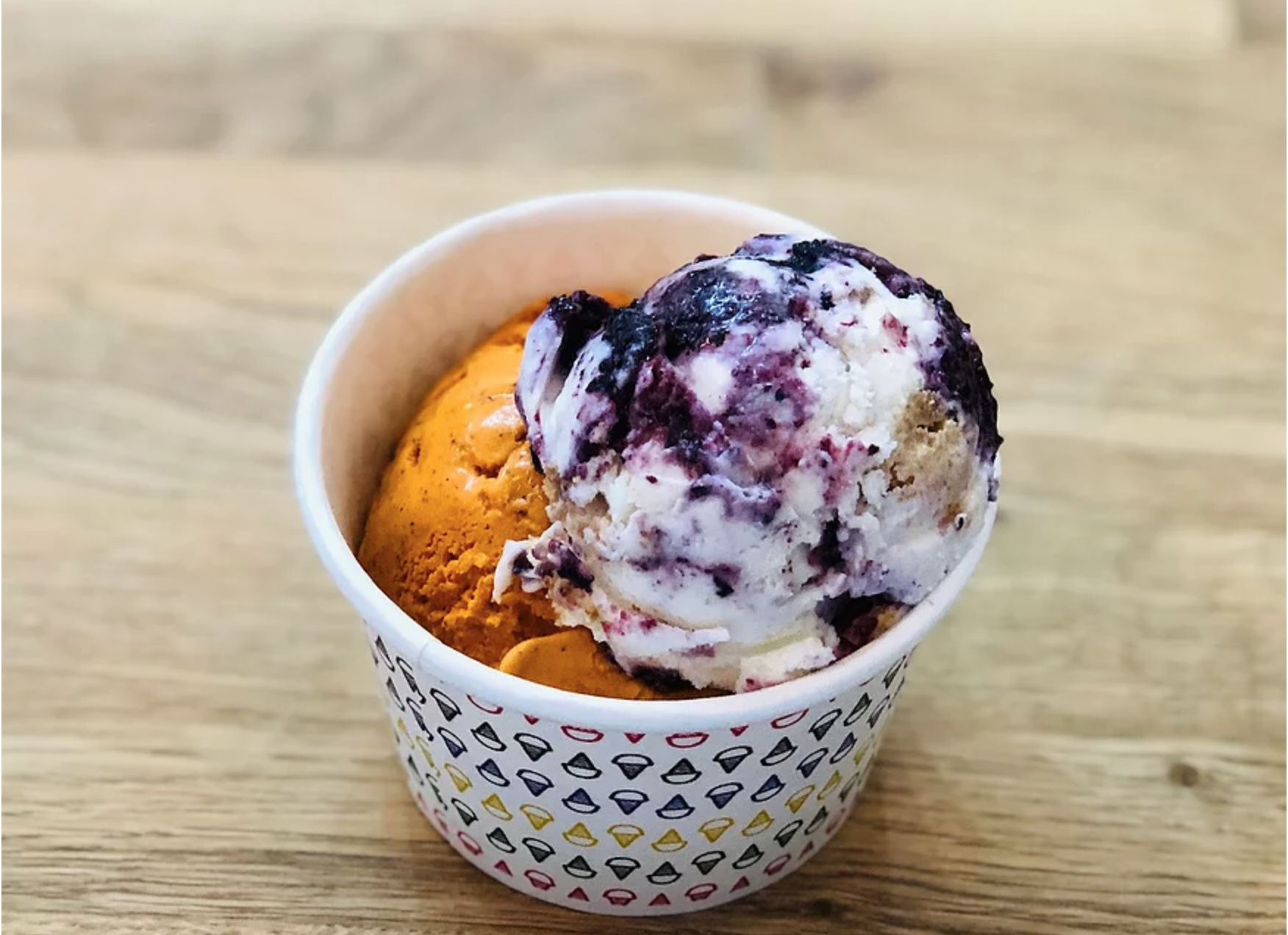 Best Ice Cream in Montrose
In the popular Montrose area, you can treat yourself to some delicious ice cream from milk+sugar. In the words of the founders, milk+sugar is the " brainchild of two ice cream enthusiasts simply out to make a product we like to eat." They specialize in small batch quality ice cream with incorporated mix-ins for the right texture and flavor combinations.
Location: 1848 Westheimer Rd, Houston, TX 77098
Instagram: @milkandsugarcreamery
Facebook: @milkandsugarcreamery
Website: milkandsugarcreamery.com
Hank's Ice Cream Parlor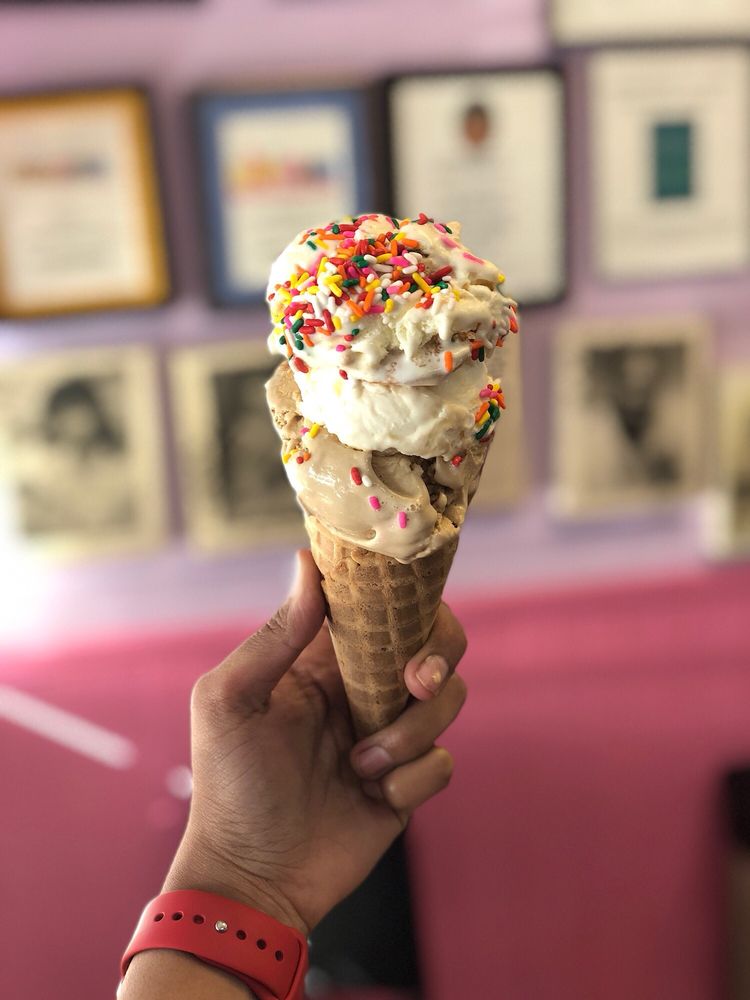 Best Ice Cream in the Medical Center
Last but definitely not least is a Houston "institution". Hank's Ice Cream Parlor off S. Main street has been a staple on the Houston ice cream scene since 1985. Hank's boasts some famous patrons, the most famous among which is the Queen Bey herself, Beyonce. Although the founder, Hank Wiggins passed away in 2011, his family is keeping the legacy alive serving favorites likes: Banana Pudding and Butter Pecan.
Location: 9291 S Main St, Houston, TX 77025
Instagram: N/A
Facebook: @hanksicecreamparlor
Website: N/A
What is your favorite ice cream spot in Houston and which flavors do you get when you go there? Comment Below