How to File for a Homestead Exemption
Posted by Erion Shehaj on Wednesday, January 2, 2019 at 1:10 PM
By Erion Shehaj / January 2, 2019
Comment
What is a Homestead Exemption?
Homestead exemptions remove part of your home's value from taxation, so they lower your taxes. For example, your home is appraised at $100,000, and you qualify for a $25,000 exemption (this is the amount mandated for school districts), you will pay school taxes on the home as if it was worth only $75,000.
Filing for your Homestead Exemption is a simple process and can save you tons of money.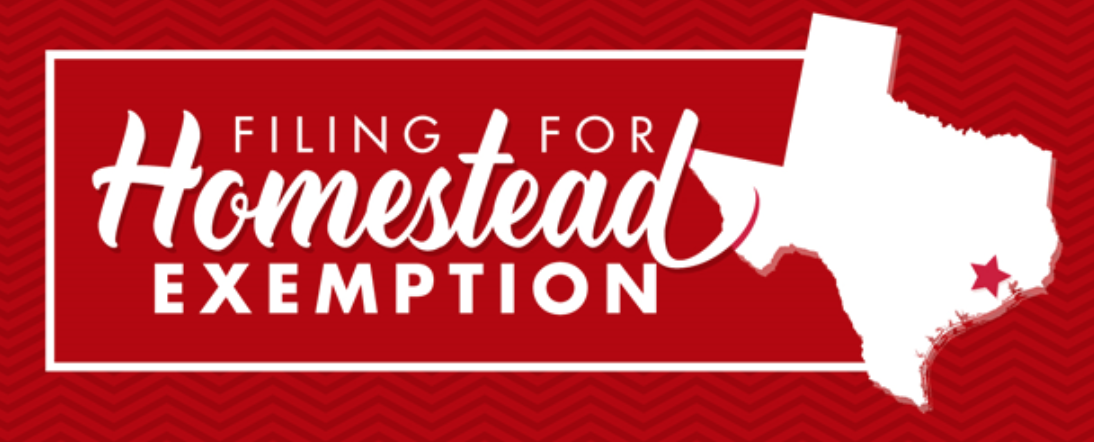 Most Houston area counties have the same requirements. To file your Homestead Exemption in Montgomery County, Fort Bend County, and Brazoria County, you complete the Residence Homestead Exemption Application, and mail it in to your County Appraisal District at the addresses below:
Montgomery County Appraisal District
PO Box 2233
Conroe, Texas 77305
Fort Bend Central Appraisal District
2801 B.F. Terry Blvd.
Rosenberg, Texas 77471
Brazoria County Appraisal District
500 N Chenango St.
Angleton, Texas 77515
Download the Homestead Exemption Form here.

If you live in Harris County, you are in luck! To file for a Homestead Exemption in Harris County, the Appraisal District has an App and you can file your Homestead Exemption electronically. You only need 4 things:
The date of occupancy on your residence.
Your TX drivers license
An iPhone or Android phone
The HCAD Info and Exemptions app (found in the App Store or Google Play)
Download the apps here: