How to Get Your Kids Excited About Moving
Posted by Erion Shehaj on Thursday, March 1, 2018 at 10:18 PM
By Erion Shehaj / March 1, 2018
Comment
Change is good! Possibly you have found your dream job in your dream town finally getting what you have worked so hard for. Or perhaps you are sick and tired of [insert extreme weather here] and want an alternate climate. Maybe you just want to be closer to someone, or something that you care about
How do you get the kids on board with the move? Here are a few ways to make the transition easier and maybe even a little fun for the kids.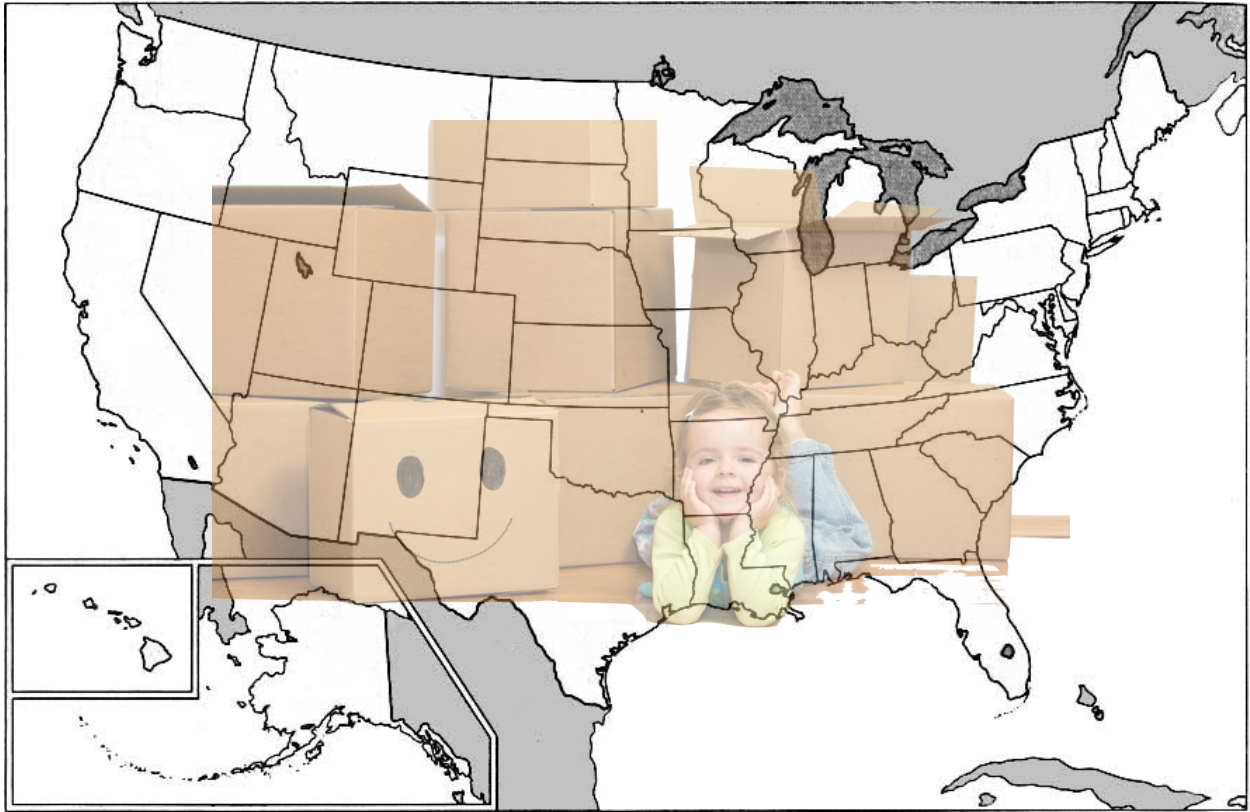 Accentuate the Positive
If you are moving from an area that has harsh Winters and shorter Summers to a more tropical climate, you can point out to the kids that now they can play their favorite sport, go swimming, or generally be outside nearly year-round. Going in the other direction? SNOW. Play up the snowmen, snowball fights, and ice castles that can and will be made.
Do your Research
Is one of your children really in to a particular activity? Make sure that you have information on all of the local versions of that. Do they play an instrument? Check out the the local age-appropriate music scene. Maybe your child follows a certain sport religiously. Get some tickets and root, root, root for the home team!
Compromise
Never underestimate the power of giving in a little to get a lot. Younger kids are a little more resilient and adaptable. It is a little tougher for the older ones. Teenage years are tough enough, so presenting this as an opportunity to re-invent themselves may do the trick. Is there a particular style of dress or hairstyle that you have been resisting? Give in within reason. Let your child express themselves in a new way and they might just see this as an opportunity rather than the "worst day of their lives".
Involve Them
Make them a part of the process. Let them have a bit of a say in where you end up. If you have options, present them and make a decision as a family. If you can, take them with you when you are looking at homes. Let them pick out which room would be theirs, and ask them what they like and dislike about each of the prospects. If they can't be there, take tons of pictures or video and get their feedback. Start placing furniture and picking wall colors. Get excited and the kids will follow your lead.
Are you thinking about a move to or from the Houston Area? Give us a call at 713-952-3200 and we can get that started for you and your family!