Is Now a Good Time to Buy a House in Houston?
Posted by Danny Rocha on Thursday, January 28, 2021 at 12:28 AM
By Danny Rocha / January 28, 2021
Comment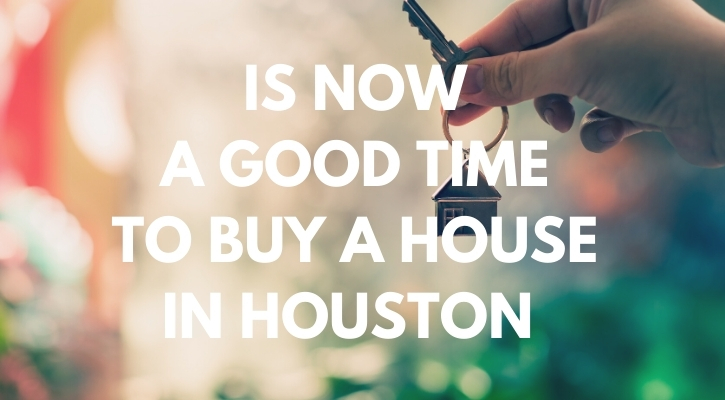 2020 was a challenging year for all of us. We had to change our normal routines and adjust to a different reality. And even if your daily routine didn't change your lifestyle and entertainment options were definitely diminished.
Despite the challenges, the real estate market in Houston has been on fire and posted a record year. This is due to two main factors:
Mortgage interest rates are at historic lows (in the 2s) which has caused Buyer demand to rise
Low supply of homes for sale means fewer options are available to meet this high demand
There's no question that the Houston metro area is a Seller's market. Well priced homes get multiple offers at or over asking price due to this high demand.
So you may be wondering: Is now a good time to buy a house in Houston?
Why I decided to purchase a home in this market
Despite the strong Seller's market I believe it is a great time to buy because historically low interest rates mean that your mortgage payment is similar to and often less than what you are paying in rent.
I want to share my personal experience over the last two years to prepare and save enough for a down payment to purchase a home. My hope is that my story can encourage you in your path to homeownership.
When I started, I was approved for a loan at what I thought was a good interest rate. The Lender offered me a 3.5% interest rate on a 30-year loan up to $150,000. I was very happy with that and was ready to take the leap. At the price point I was approved, the market was very competitive and options were limited.
At that point, I decided to save more money so I could extend my price range and increase my options. When I started to look again at the end of 2020, mortgage interest rates had dropped significantly! I was able to increase my price by 15% while my mortgage payment stayed the same! And most importantly, that low interest rate is locked in and fixed for 30 years which means I will save thousands in interest cost.
I share my story not to brag but to show you that if I can do it, you can, too.
3 simple steps you can take to buy your own home
Step 1: Hire a great agent to guide you through the process
This first step is key in the current market. You need a dedicated agent that will listen to what you need and want in a home and put together a targeted list of homes that fit that criteria. Then, your agent should act quickly so you don't miss out on opportunities that come on the market. Obviously, my hope is that you decide to hire me to be that agent for you. But even if you don't, please hire a great real estate agent to help you find a home in this market.
Step 2: Get preapproved for your loan BEFORE you start looking
In a competitive market like ours, even days can make a difference between getting the home you want or missing out. That's why it's very important to get pre-approved for a mortgage loan before you start looking. When we work together, I can refer you to the Lender I used that got me a great interest rate and you too can get a similar deal. The lender will share low down payment programs with you and show you how much money you need to have saved up to purchase. With your pre-approval letter on hand, you will be ready to make offers on great homes we see and greatly increase your chances of success.
Step 3: Price isn't the ONLY thing that matters
Sometimes prospective buyers get hung up on and can't get past the fact that home prices are rising. If you just look at prices, you might feel that it's best to wait for prices to be lower. The issue with that is that when you purchase a home through financing, price is only one of the factors that matter. Interest rates are perhaps the most important factor as my experience showed. Because of the interest rate drop, I was able to purchase a home that was $20,000 more for the same payment. The reverse can also be true. Even if the price of a home goes down by $20,000, if the interest rate rises it can erase any savings from the lower price. As long as you can comfortably afford the payments, you are much better off locking in a historically low interest rate for 30 years than waiting for a price drop that may never come.
Ready to Become a Homeowner? Fill out the Form Below