Pricing Your Home to Sell Fast
Posted by Ellen Benner on Friday, February 1, 2019 at 11:46 AM
By Ellen Benner / February 1, 2019
Comment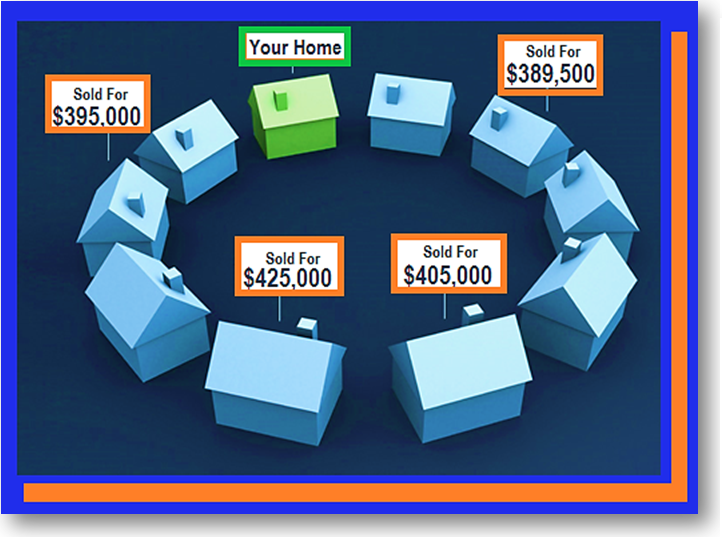 If you are wondering when is a good time to sell your home, it's NOW! Warmer temperatures are just around the corner for Texas which means more active buyers. If you want to get the best price and fast, you will need a solid strategy.
THE APPROACH
Sellers typically will try one of two approaches to selling their home. Price it high with the thought that you can lower the price if needed. Price it lower than the competition in hopes to sell fast or even start a bidding war. It's a tough choice to make when pricing your home to sell.
Price your home too high and your home may sit on the market for months. Pricing it too low could mean you miss out on well-deserved $$$'s. That's why it's important to hire a real estate agent to help you figure out how to price your home.
THE CMA
No two homes are alike. Your agent will compare homes in your neighborhood and prepare a Comparative Market Analysis, or CMA, to estimate the value of your home. A CMA is a side-by-side comparison of homes that have recently sold in your area and price range. The information is sorted by data fields such as the type of home, the number of bedrooms and bathrooms, square footage, and other factors. The purpose of the CMA is to show fair market value based on recent sales. These statistics will give you a clear understanding of what is hot on the market now in order to price your home competitively.
THE COMPETITION
Active listings are your competition that have not sold yet. Become familiar with your competition first hand BEFORE you put your home on the market. Attend nearby open houses in your neighborhood to get a better idea of how your home compares. First impressions are EVERYTHING. The first two weeks are the most crucial as you will grab the attention of active buyers. If your home is considered to be priced too high compared to your competition, then these new buyers will quickly lose interest and you will have to wait for new buyers to come along. As you look around at your competition, you will get a real feel of what is priced too high, too low and just right.
THE NEGOTIATION
Buyers love to negotiate so set your price high enough to still attract attention but not too low as to not leave some wiggle room. No seller wants to feel that he left money on the table and no buyer wants to feel that he overpaid. Pricing your home accordingly will leave you and the buyer room to negotiate.
THE BUYER
You have priceless memories attached to your home which can cloud your judgement when it comes to establishing your price tag. THE HARD TRUTH: It doesn't really matter how much money you think your home is worth. Nor does it matter what your real estate agent thinks your home is worth. The buyer is whose opinion matters. When setting your price, listen to the advice of your agent with an open mind and be objective. It is the buyers, not you, that will decide what your home is worth.
Make sure your home stands out from the rest. You have one chance to make a good impression. Talk to your real estate agent. NOW is the time to list your home with the RIGHT price and turn that 'For Sale' sign into one that says 'Sold!'