Should I Use a Real Estate Agent to Sell My House?
Posted by Ellen Benner on Tuesday, March 20, 2018 at 2:01 PM
By Ellen Benner / March 20, 2018
Comment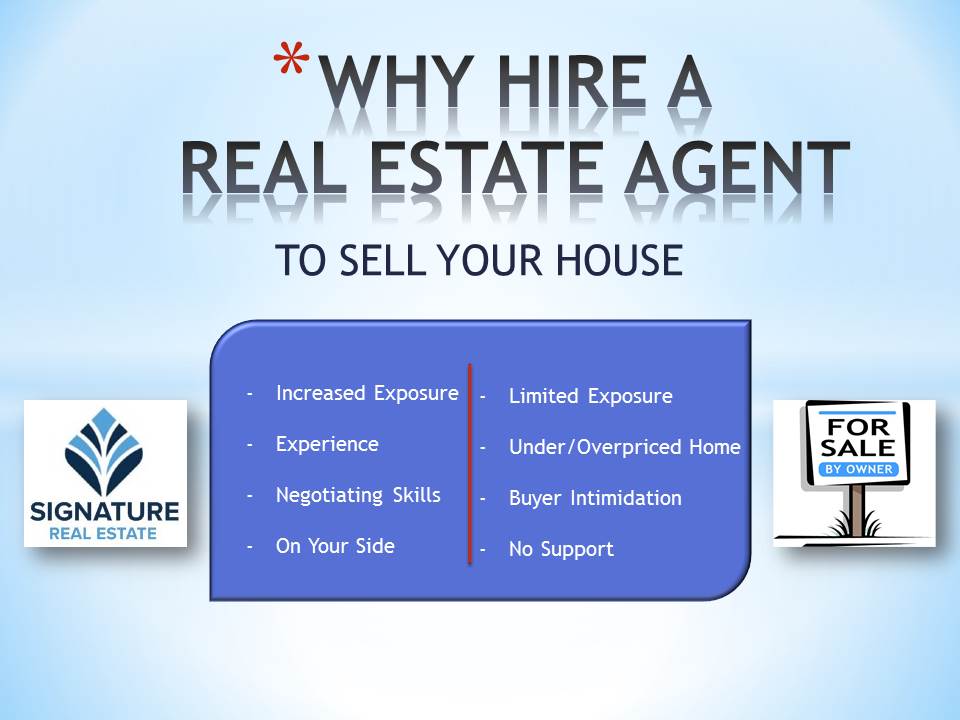 Selling your home is a huge undertaking and you want to get the best possible price for your home as quickly as possible. You may think that paying commission to a Realtor seems like a loss of profit, there are benefits for hiring a professional to help you sell your home instead of For Sale by Owner (FSBO).
Price
Doing the work on your own to sell your home is not a good substitute for an experienced Realtor who knows the business, local market and the process. You gain their experience in determining the best price you should list your home at. Your Realtor will provide current information on what is happening with your competition in the marketplace.
Marketing
Listing your home with a Realtor gains exposure for your home through a Multiple Listing Service (MLS). An MLS is an invaluable source to which all things real estate go. A FSBO will not be listed on an MLS. If you sell on your own you may attract a buyer from a Craigslist ad or someone driving by. But if you list with an agent you take advantage of being exposed to a pool of thousands of buyers. Which way do you think would have a better chance of selling?
Negotiations
You may think that selling on your own will save you six percent of the sales price by not paying commission. But consider this...most buyers will work with a real estate agent to look for a house. If you are not going to pay the buyer's agent a commission, you are losing all those potential buyers. If you do pay the buyer's commision, the buyer is represented by and agent and you are NOT. Who is going to have the upper hand in negotiations?
Final Thought…
Hiring a real estate agent to sell your house is a necessary cost that will greatly benefit you bottom line. If you do not use an agent, you could underprice your home, which will easily cost you more than what the agent charges. You will come out better and with a lot less stress if you use a Realtor.
Need Help finding a great Realtor? Click Here