This Week In Gleannloch Farms Real Estate - April 30 Edition
Posted by Erion Shehaj on Thursday, April 30, 2020 at 9:00 AM
By Erion Shehaj / April 30, 2020
Comment
How would you like to keep a close eye on real estate in Gleannloch Farms like seasoned pros do?
Starting today, I will begin a new series I am calling "This Week in Gleannloch Farms". Every Thursday, I will bring you a short, bite-sized update on the real estate market in Gleannloch Farms. It will include new listings that have come on the market, price reduced properties, Gleannloch homes that have gone under contract and that have sold in the last week. At the end of each article, I will include a link that you can follow to view these properties.
I believe this will be very helpful to you if you are a Gleannloch resident who's considering a sale in the future, an aspiring resident who wants to purchase a home in the neighborhood, or just plain curious.
This Week in Gleannloch Farms Real Estate- April 30th
It's been a busy week in Gleannloch Farms real estate with lots of activity going on. As we move toward a gradual opening of most services, new homes are hitting the market and most importantly, home selling activity is picking up.
Gleannloch Farms Real Estate Highlights: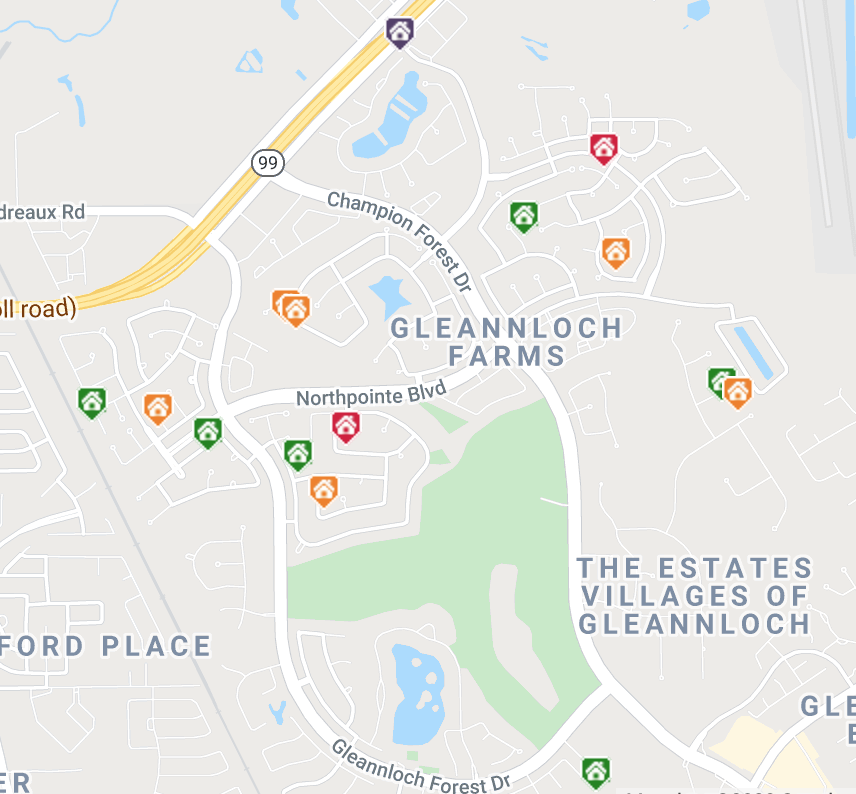 Three new listings hit the market this week, priced from $260k up to $725. They are located in the Paddock Estates, The Ridge and The Bluff sections of Gleannloch Farms.
Three homes had price reductions ranging from $4,000 to $13,000. They're now priced between $345k to $362k.
Three homes went under contract ranging from $225k to $419k.
Two homes sold priced at $259k and $472k respectively
Links:
This Week in Gleannloch Farms Real Estate - April 30
See All Homes for Sale in Gleannloch Farms
Thanks for reading and see you next week