Step by Step First Time Buyer Guide to Buying a House in Houston
Buying a house can seem like a very complicated process — especially if you are a first-time home buyer. You probably have lots of questions about how the process and the details of buying a house. But if you know what to expect, it doesn't have to be stressful or confusing.
Our Step by Step First Time Homebuyer Guide to Buying a House in Houston is the ultimate comprehensive guide to everything you want to know about buying a house in Houston. This Guide is focused on providing answers to the most common questions we are asked by our first time home buyer clients. Ready to get started?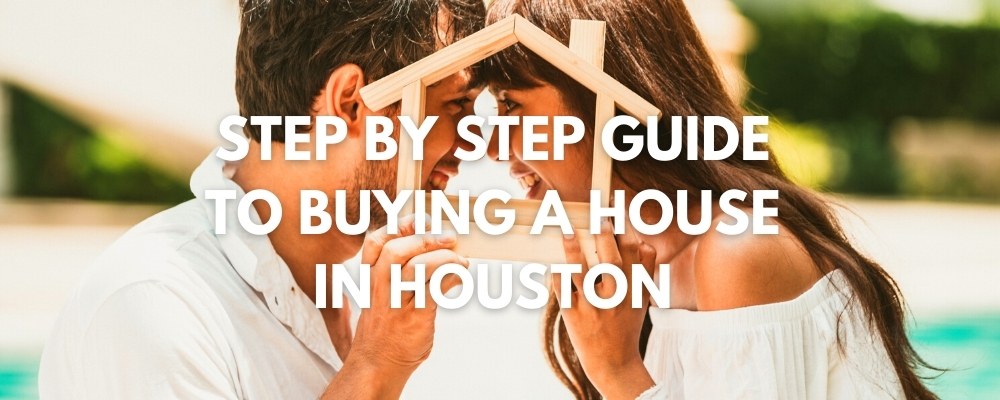 Preparing to Buy a House in Houston
Most people have either never bought a home before or bought one so long ago that they forgot how it went. So naturally, you will have questions about the process of buying a home. You want to know what to expect and what will happen when so you can be prepared. The clearer you are about what to expect when you're buying a home, the smoother the process usually goes. Here are 8 steps you should take to prepare to buy a house in Houston
Talk to a lender about getting pre approved for a mortgage. Many first-time homebuyers don't take the time to get prequalified. They also often don't take the time to shop around to find the best mortgage for their particular situation. It's important to ask plenty of questions and make sure you understand the home loan process completely.
Get ready to move.This is especially true in markets with a low inventory of homes for sale. It's very common for homebuyers to miss out on the first home they wish to purchase because they don't act quickly enough. By the time they've made their decision, they may find that someone else has already purchased the house.
Find a trusted partner.It's absolutely vital that you find a real estate professional who understands your goals and who is ready and able to guide you through the home buying process.
Make good offers.Remember that your offer is very unlikely to be the only one on the table. Do what you can to ensure it's appealing to a seller.
Factor maintenance and repair costs into your buying budget.Even brand-new homes canl require some work. Don't leave yourself short and let your home deteriorate.
Think ahead.It's easy to get wrapped up in your present needs, but you should also think about reselling the home before you buy. The average first-time buyer expects to stay in a home for around 10 years, according to a recent study of Buyers and Sellers by the NAR.
Develop your home/neighborhood wish list. Prioritize these items from most important to least.
Select where you want to live. Compile a list of three or four neighborhoods you'd like to live in, taking into account nearby schools, recreational facilities, area expansion plans, and safety.
With these 8 steps you will be way ahead of most prospective buyers in the market.

7 Reasons to Work with a Realtor
REALTORS® aren't just agents. They're professional members of the National Association of REALTORS® and subscribe to its strict code of ethics. This is the REALTOR® difference for home buyers: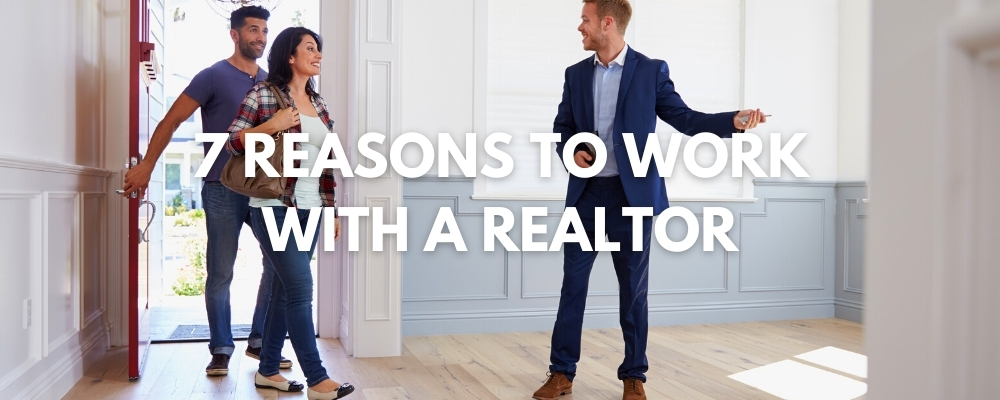 Ethical treatment. Every REALTOR® must adhere to a strict code of ethics, which is based on professionalism and protection of the public. As a REALTOR®'s client, you can expect honest and ethical treatment in all transaction-related matters. The first obligation is to you, the client.

An expert guide. Buying a home usually requires dozens of forms, reports, disclosures, and other technical documents. A knowledgeable expert will help you prepare the best deal, and avoid delays or costly mistakes. Also, there's a lot of jargon involved, so you want to work with a professional who can speak the language.

Objective information and opinions. REALTORS® can provide local information on utilities, zoning, schools, and more. They also have objective information about each property. REALTORs® can use that data to help you determine if the property has what you need. By understanding both your needs and search area, they can also point out neighborhoods you don't know much about but that might suit your needs better than you'd thought.

Expanded search power. Sometimes properties are available but not actively advertised. A REALTOR® can help you find opportunities not listed on home search sites and can help you avoid out-of-date listings that might be showing up as available online but are no longer on the market.

Negotiation knowledge. There are many factors up for discussion in a deal. A REALTOR® will look at every angle from your perspective, including crafting a purchase agreement that allows enough time for you to complete inspections and investigations of the property before you are bound to complete the purchase.

Up-to-date experience. Most people buy only a few homes in their lifetime, usually with quite a few years in between each purchase. Even if you've done it before, laws and regulations change. REALTORS® handle hundreds of transactions over the course of their career.

Your rock during emotional moments. A home is so much more than four walls and a roof. And for most people, property represents the biggest purchase they'll ever make. Having a concerned, but objective, third party helps you stay focused on the issues most important to you.
How to Prepare to Finance a Home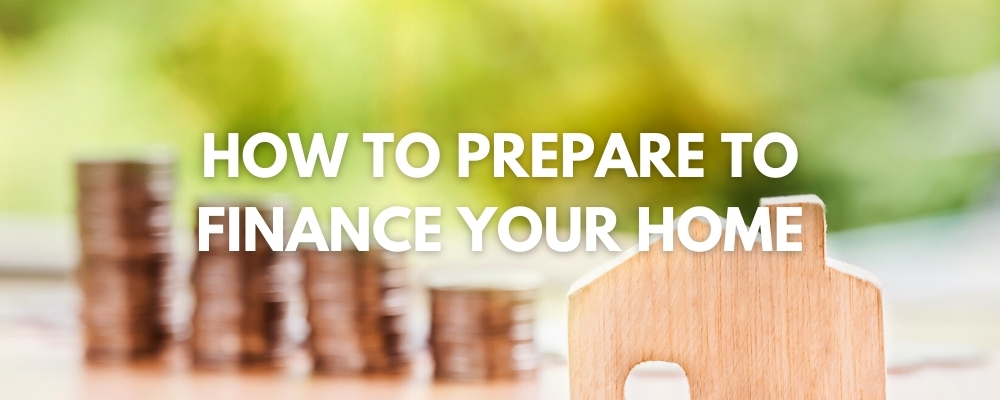 Develop a budget. Instead of telling yourself what you'd like to spend, use receipts to create a budget that reflects your actual habits over the last several months. This approach will better factor in unexpected expenses alongside more predictable costs such as utility bills and groceries. You'll probably spot some ways to save, whether it's cutting out that morning trip to Starbucks or eating dinner at home more often.
Reduce debt. Lenders generally look for a debt load of no more than 36 percent of income. This figure includes your mortgage, which typically ranges between 25 and 28 percent of your net household income. So you need to get monthly payments on the rest of your installment debt—car loans, student loans, and revolving balances on credit cards — down to between 8 and 10 percent of your net monthly income.
Increase your income.Now's the time to ask for a raise! If that's not an option, you may want to consider taking on a second job to get your income at a level high enough to qualify for the home you want.
Save for a down payment.Designate a certain amount of money each month to put away in your savings account. Although it's possible to get a mortgage with 5 percent down or less, you can usually get a better rate if you put down a larger percentage of the total purchase. Aim for a 20 percent down payment.
Keep your job.While you don't need to be in the same job forever to qualify for a home loan, having a job for less than two years may mean you have to pay a higher interest rate.
Establish a good credit history.Get a credit card and make payments by the due date. Do the same for all your other bills, too. Pay off entire balances as promptly as possible.
Start saving.Do you have enough money saved to qualify for a mortgage and cover your down payment? Ideally, you should have 20 percent of the purchase price saved as a down payment. Also, don't forget to factor in closing costs, which can average between 2 and 4 percent of the home price.
Obtain a copy of your credit report. Make sure it is accurate and correct any errors immediately. A credit report provides a history of your credit, bad debts, and any late payments.
Decide what kind of mortgage you can afford. Generally, you want to look for homes valued between two and three times your gross income, but a financing professional can help determine the size of loan for which you'll qualify. Find out what kind of mortgage (30-year or 15-year? Fixed or adjustable rate?) is best for you. Also, gather the documentation a lender will need to preapprove you for a loan, such as W-2s, pay stub copies, account numbers, and copies of two to four months of bank or credit union statements. Don't forget property taxes, insurance, maintenance, utilities, and association fees, if applicable.
Seek down payment help.Check with your state and local government to find out whether you qualify for special mortgage or down payment assistance programs. If you have an IRA account, you can use the money you've saved to buy your first home without paying a penalty for early withdrawal.
Getting Pre Approved for Mortgage
In this part of the process, we will help you find the perfect home for you and get the Seller to accept our offer over any other Buyers.
The first thing you want to do is get pre approved for a mortgage. During this process you will get answers to 3 important questions:
How much house can I afford?
What are my down payment options?
What will my mortgage payment be if I buy a house in that price range?
The mortgage pre approval process sounds like it will take a long time but in fact, it takes just an hour or two. The lender will check your credit score and ask you some questions about your income and debts. Once you are pre approved, the lender will provide you with a mortgage pre approval letter. This letter tells the owner of the house you are interested in buying that you are a serious buyer and the loan is likely to be approved.

Finding the house and putting it under contract
Once you are pre-approved and we know the price range of homes you should target, your Signature Realtor will send you a custom list of homes that fit that range and your criteria for area, size, amenities etc.. You can go through the list and select the ones you like best as Favorites. You can easily do this by clicking the heart icon next to each listing. All your Favorite Listings will make up the list of homes you will go tour in person.

As you're looking through homes you might notice that the status of some properties changes from "Active" to "Option Pending" or "Pending". So you might be wondering what does Option Pending or Pending mean in real estate? When the Seller accepts an offer on their property, the home goes under contract and the status changes to Option Pending. This means, the home is sold pending the home inspection period. Then, once this period expires and the deal is moving forward, the status of the property changes to Pending. this means the home is sold pending the approval of the financing. Homes that are in either of these statuses are practically sold unless something happens during the inspection or if there are issues with the Buyers financing. In that event, the property returns to Active status and is open to viewings and offers again.
Now, after that little digression, comes the fun part. With your list in hand, you will go tour homes with your and narrow down the criteria even further. From the properties that make your short list, you select the home we want to make an offer on as well as a backup option (or two) just in case. Last but not least, your Signature Realtor will help you negotiate a great deal on the house using their Jedi negotiation skills. They will prepare all the equired paperwork and get it all signed, sealed and delivered.
What is a Home Inspection
Now that you have the house under contract, you will order a home inspection performed by a licensed home inspector. The home inspection should be ordered within the first 2-3 days after signing the contract to make sure you can still exit the contract if necessary.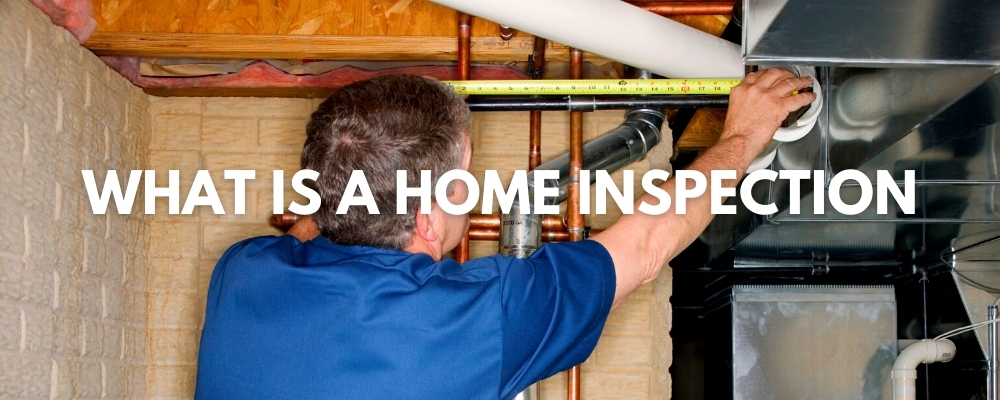 The home inspector will spend a few hours at the home, checking and inspecting all the main components and systems of the house:
Foundation
Roof
Electrical
Plumbing
Heating and Air Conditioning
Appliances and more
You should order a home inspection for 2 main reasons:
First, you want the inspector to check for any "deal breakers". These are major issues that give you reason to back out of the deal.
Then, if there are no deal breaker issues, you want the inspector to outline the minor repairs that are needed so you can negotiate further
Home inspections cost anywhere from $250-$600 and the Buyer pays for the cost. You are paying for the home inspection service regardless of your decision to continue with the contract.
We want to make sure the home is in good working condition. The home inspector will issue a detailed report of his findings. The language of these reports is usually very technical - I like to call it "Inspector Speak". That's why your Signature Realtor will summarize the main points of the report in plain language and go over it with you.
If the inspector finds there are repairs needed, you Signature Realtor will negotiate with the Seller for a price reduction or simply ask them to make the repairs using licensed professionals.
What is an Appraisal
After the home has passed inspection, you will ask your Lender to move forward with ordering the home appraisal. An appraisal is a report prepared by a licensed appraiser that shows the true fair market value of the home based on what other homes in the area have sold for recently.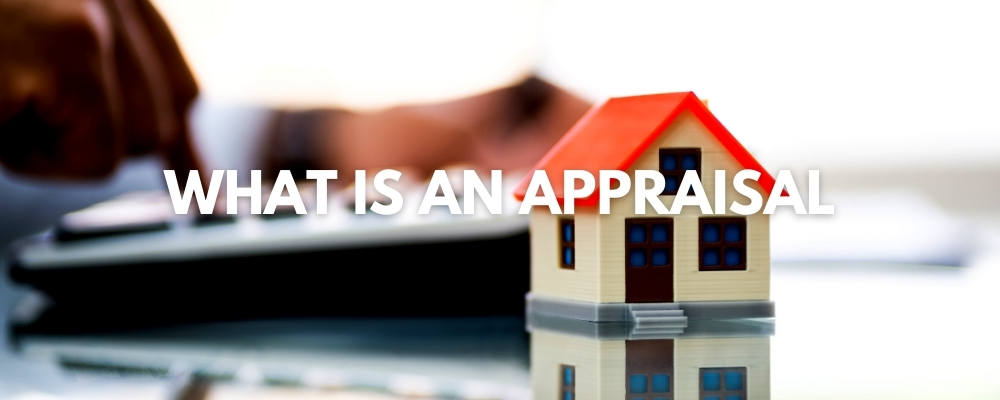 The Lender orders an appraisal because the mortgage loan they will give you is backed by the value of the property. So they want to make sure that the home is worth the money they're lending you. But the home appraisal also protects you from over-paying for a house.
An appraisal costs anywhere from $500-600 and it is paid by the Buyer. Most Lenders will ask you for a credit card number at the time you order the appraisal. In some rare cases where the Buyer is putting a large down payment (20% or more) and the Lender can easily determine the value, they will skip the appraisal.
Once the appraisal is ordered, it will usually be ready the following 7-10 days and by that time your lender will have everything they need for the next step: Final Loan Approval.
Final Loan Approval
Now that your Lender has the completed appraisal and all of your documents (tax returns, pay stubs, bank statements, driver's license etc) they are ready to submit for final approval. This part of the process can take about a week or so. It's not uncommon for the person that's approving the loan to ask for additional explanations or other documentation. You want to provide those as fast as possible so there are no delays.
Once this part of the process has been complete, you will hear one of the 5 sweetest word combinations in the English language: You are clear to close!
That means, we have one foot in the door of your new home already.
One final step and you can call yourself a homeowner.
Closing and Keys
The Lender just told you that you are clear to close... Now for the final step.
Three days later (minimum required waiting time), we will go to the title company to sign closing papers. You want to bring two forms of ID, the check for the down payment and eat a good breakfast because there are quite a few papers to sign. :-)
The closing typically takes 45-60 minutes we usually schedule it at a time that's convenient for you.
Once all the papers are signed, your Signature Realtor hands you the keys to your new home and there are few things in life that are cooler than that. The home is now yours and it's time to call in some moving help favors.
We have made it to the promised land (with a house on it).
How Long Does It Take To Buy a House
The question I get asked most often by first time home buyers who are buying a home in Houston is:
How long will this process take?
And I get where they're coming from: It's a complex process with many moving parts. You've got to look for the house and select the one you want, make an offer and get them to accept it and then there's loan approval. It can seem like a process that will drag on forever.
The reality though is very different. From the time we get a house under contract until you get the keys in your hand - that's usually a 4-5 week process.
That's pretty quick - isn't it? And if you took my earlier advice and got pre-approved with a Lender ahead of time, they will have all your paperwork ready to go by the time we find the house which will make things go even quicker.
Can you picture Moving Day yet?