Coles Crossing Homes for Sale & Neighborhood Guide
Search all Coles Crossing homes for sale and real estate listings in this popular neighborhood in Cypress Texas below. Home buyers will appreciate Coles Crossing for its quiet wooded environment, exemplary Cypress-Fairbanks ISD school. Coles Crossing is a master planned neighborhood with sought-after amenities. Home prices in Coles Crossing range from below the low $200s to over 500k, with median prices in the low to mid $300s. For information about Coles Crossing homes for sale or to schedule a private home showing, contact your Coles Crossing real estate experts today.
Coles Crossing Homes for Sale
September 25, 2023
Want to purchase a home in Coles Crossing?
Call Us at (713) 454-7838
. Your Coles Crossing expert REALTORS® and agents are here to help with the Cypress TX housing market.
COLES CROSSING Real Estate Market
Cypress TX Community History
Historical artifacts found near Cypress Creek point to human presence in the area as early as 7500 BC. The area was originally populated by Native American tribes until the settlement of German immigrants in the 19th century. German influence from that period is still present in well-recognized street and school names around Cypress like Huffmeister and Matzke. The first school in Cypress was built in 1884 as a one-room structure. From that humble beginning, it evolved into Cypress-Fairbanks Independent School District - the second largest in the metro area after Houston ISD. The development in Cypress Texas hit a rapid pace with the discovery of oil along the Gulf Coast in 1904. Cypress Texas was mostly rural and it's residents focused on rice and dairy farming until it's suburbanization in the 1950s.
Source: Texas State Historical Association
Cypress TX Home Prices
Cypress Texas is sought-after for its quiet environment, great schools and master planned neighborhoods with sought-after amenities. Home prices range from below the low $100s to over $2M, with median prices in the low to mid $300s.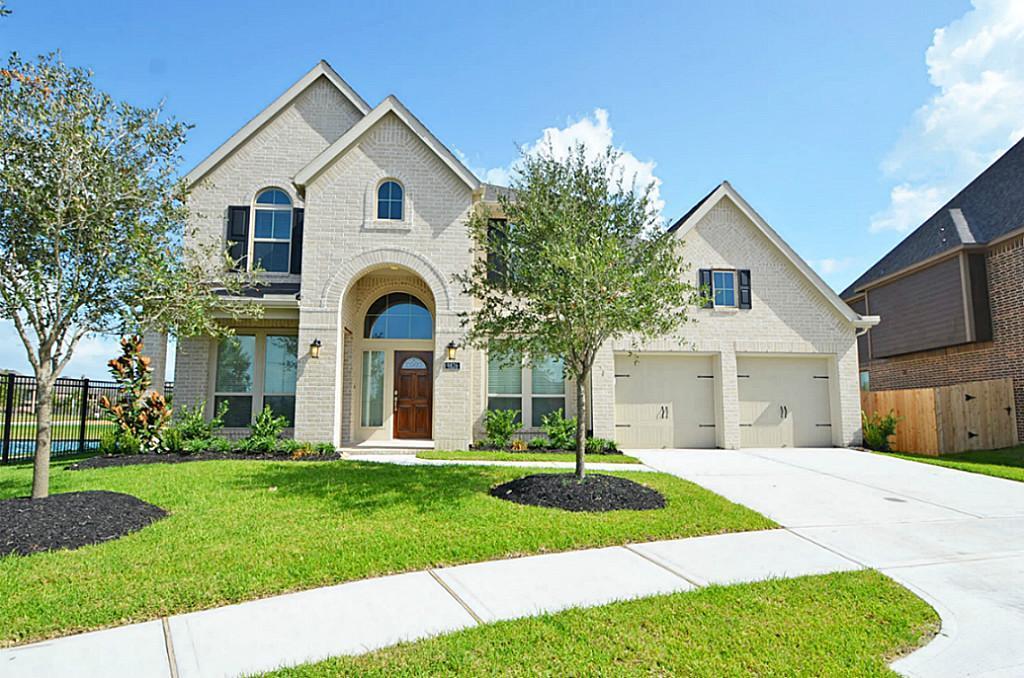 Living in Cypress Texas
Where is Cypress Texas Located?
Cypress Texas is a suburb of the Greater Houston metro area and it is located near the intersection of US Highway 290 and Spring-Cypress Road within the Cypress Creek and Little Cypress Creek watershed. According to 2010 Census, Cypress Texas has a population of around 125,000 but the area has experienced explosive growth since that time due to its popularity. There are no official boundary lines for the exact area, but roads commonly mentioned to bound the area include FM 529 road as the southern border, HWY 6 & FM 1960 as the eastern border, and HWY 249 as the northern border.
Cypress has two distinct geographic profiles separated by Highway 290. The area northeast of US 290 is forested and thickly wooded, while the area southwest of 290 is predominately ranch land and grassy prairie.
Source: Wikipedia
Cypress Texas Parks and Outdoors
Beautiful outdoors and nice parks are two of the main reasons for Cypress' popularity with home buyers. Two of the most popular parks in the area are Telge Park and Upper Horsepen Creek Dog Park.
Cypress Texas Shopping and Restaurants
Cypress Texas offers its residents excellent shopping and restaurants. The Boardwalk at Towne Lake, Houston Premium Outlets and Vintage Park are the premier mixed-use areas that offer fine dining, lakes and water features, designer brands and offices. Season's Harvest Cafe, Peli-Peli and Gaucho's Do Sul are some of the highest rated restaurants in Cypress (source: Yelp).
COLES cROSSING Real Estate Agents
Thinking of buying or selling your home in Cypress Texas? Let our expert Cypress real estate agents help you navigate the path to new home ownership, or to negotiate the quickest home sale possible. As local REALTORS® experienced in working with buyers and sellers in Cypress Texas, we're well-versed in the market dynamics unique to the Cypress TX real estate market. Contact us today to discuss how we can help!
Search All Cypress Texas Homes for Sale